Laser safety spectacle with filters specially adapted for NF Laser - Version: Innovative Spectacle for use as overspecs 338,-
laservision Laser safety spectacle with filters specially adapted for NF Laser - Version: Innovative Spectacle for use as overspecs
Shipping within 48h (for items on stock)

Prices by PU / ex Warehouse Germany

Worldwide delivery

Hotline: +49 731 14414 20
Information
The legislator mandates the wearing of suitable laser safety goggles and, if necessary, additional protective measures for laser outputs above a certain power level. The legal requirements of the European laser safety standards EN207/EN208 for laser safety goggles demand a type examination (CE) by an independent certified entity (Notified Body), which certifies the laser safety goggles with LB protection levels.

Innovative over-glasses, also suitable for eyeglass wearers
Recommended for use with NEROFORCE 20 & 30W Laser Marking Devices. The used filter - when used correctly, ensures optimal and reliable protection.
This eyewear is designed as a highly functional over-glasses. The Clipnetic system allows for easy replacement of the nose pad with the RX insert or the Clipnetic cover as needed, making it possible for the glasses to be worn by different users and resulting in significant cost savings. The cold-formable temple ends ensure a comfortable and secure fit.
Technical Brief Description:  This laser safety eyewear is classified as a combination filter for Nd:YAG, SHG, THG including pump diodes according to EN 207, and is distinguished by high M-protection levels at 1064nm, 532nm, and 355nm. The multifunctional eyewear with orange filters and the Clipnetic system can be worn as over-glasses over prescription glasses using the Clipnetic cover or as regular laser safety eyewear with a soft adjustable nose insert. Additionally, it can be equipped with an RX insert via magnet. The manufacturer also offers a glazing service for this purpose, eliminating the need to visit an optician. As a result, the glasses are overall very cost-effective, as they are well-suited for changing users within the application area. The package includes all Clipnetic features, which can be optionally reordered at any time.
Highlights:
Standards: EN207 Full protection
Filter Curve: Base curve 6
Filter color:orange
Filter thickness: 2mm
Filter material: Plastic
Filter technology: Absorption filter
Low weight with the best fit
Absorbent plastic filters specially tuned for NF Laser (20/30W)
Flexible temples with inclination
Very good all-around visibility
Soft nose pad
High wearing comfort
Packaging unit: Piece

Weight including packaging: 0.20 kg
Weight excluding packaging: 0.05 kg
Made in Germany (UVEX)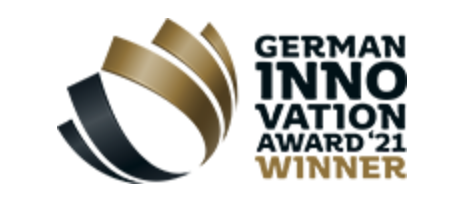 For cleaning and maintenance of the laser safety goggles, we recommend the cleaning station Art.No. UVA99.
Reviews
No reviews found
Read or write a review